Nestled amidst picturesque landscapes, Italy boasts a treasure trove of quaint villages that look like they've been pulled straight out of a postcard. These charming hamlets, often draped in history and adorned with architectural jewels, offer visitors a chance to experience Italy's authentic essence. Below are some of the most beautiful villages that Italy proudly calls its own.
1. Manarola, Cinque Terre:
Found on the rugged coast of Liguria, Manarola is one of the five villages that make up Cinque Terre. Its vibrant houses, built on dramatic cliffs overlooking the Mediterranean, provide a stunning visual treat. Explore the vineyards, enjoy local anchovies, and lose yourself in the mesmerizing sunsets.

Photo: [unsplash.com/jennywhitney]
2. Alberobello, Puglia:
Renowned for its trulli – white-washed cone-roofed houses – Alberobello is a UNESCO World Heritage site. Wander through its streets, and you'll feel as though you've stepped into a fairy tale.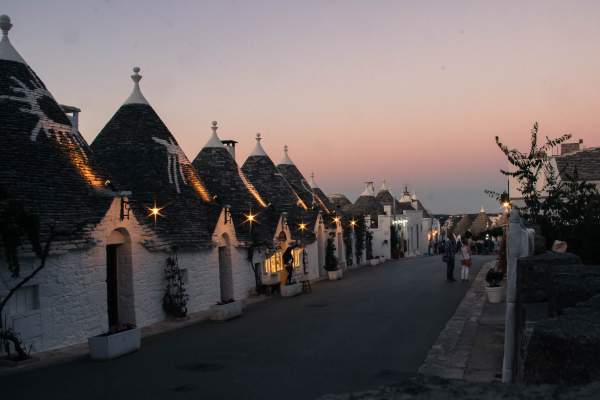 Photo: unsplash.com/urbanpeklar
3. Castelluccio, Umbria:
Perched high atop a hill in the Monti Sibillini National Park, Castelluccio is famed for its vibrant flower-filled plains, especially during the spring and early summer months.

Photo: unsplash.com/matthiasspeicher
4. Portofino, Liguria:
A picturesque fishing village turned luxury resort destination, Portofino boasts a harbor filled with yachts and lined with colorful buildings. Enjoy seafood delicacies at the waterfront and visit the iconic brown-hued Castello Brown.

Photo: unsplash.com/rgaleriacom

6. Pietrapertosa, Basilicata:
Clinging to the rugged Dolomiti Lucane mountains, Pietrapertosa offers an adrenaline rush for visitors through the "Angel's Flight," a zip line connecting it with the nearby village of Castelmezzano.

Photo: commons.wikimedia.org

6. Montefioralle, Tuscany:
Often considered one of the most beautiful villages in Italy, Montefioralle's medieval charm is preserved through its cobbled streets, stone houses, and surrounding vineyards producing the famous Chianti wine.

Photo: unsplash.com/m_d_adventures
7. Borgo a Mozzano, Tuscany:
Known for the "Devil's Bridge" – a remarkable medieval bridge with a fascinating legend – this village offers a blend of history and stunning Tuscan landscapes.

Photo: unsplash.com/fabiosbruun
8. San Leo, Emilia-Romagna:
Dominated by a formidable fortress, San Leo's panoramic views and historical streets filled with Renaissance palaces and churches are a sight to behold.

Photo: flickr.com/billy_wilson
9. Polignano a Mare, Puglia:
Perched atop limestone cliffs overlooking the Adriatic Sea, this village is famous for its crystal-clear waters, enchanting old town, and the annual cliff diving competition.

Photo: unsplash.com/emm_harri
10. Sant'Agata de' Goti, Campania:
A jewel on the banks of the Isclero River, its gothic-style architecture, and the serene natural setting make it a must-visit.

Photo: unsplash.com/aquadrata