New York City, often hailed as the epicenter of the world's architectural marvels, is a canvas of structural wonders that span centuries. From neo-gothic churches to soaring skyscrapers, every building tells a unique story of the city's evolution. Here, we pay tribute to the most beautiful edifices that stand as testaments to human creativity and innovation in the Big Apple.
1. The Flatiron Building:
Designed by Daniel Burnham and completed in 1902, the Flatiron Building remains one of New York's most iconic landmarks. Its triangular shape and Beaux-Arts facade make it a remarkable sight in the Manhattan skyline.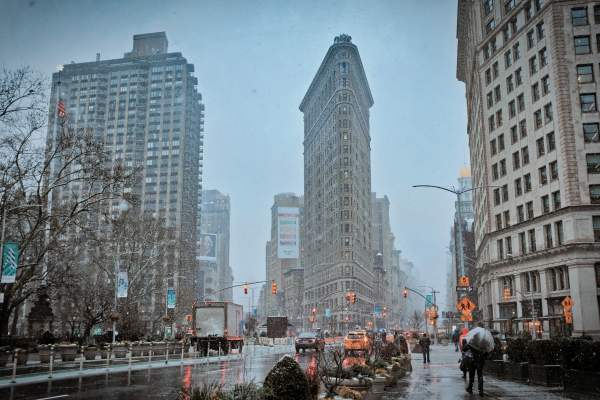 Photo: unsplash.com/zonophone

2. The Chrysler Building:
Recognized for its shining Art Deco style, this building was the world's tallest when it was completed in 1930. The gleaming terraced crown and the soaring spire are the epitome of elegance and grace.

Photo: unsplash.com/andresgarcia
3. St. Patrick's Cathedral:
Located on Fifth Avenue, this neo-Gothic Roman Catholic cathedral boasts spectacular stained-glass windows and twin spires. Completed in 1878, the structure contrasts dramatically with the modern skyscrapers surrounding it, providing a sanctuary of historic beauty.

Photo: unsplash.com/winstonchen

4. The Guggenheim Museum:
Frank Lloyd Wright's spiral masterpiece defies the norms of architectural design. Opened in 1959, the museum's snail-shaped structure is as much a work of art as the pieces housed inside.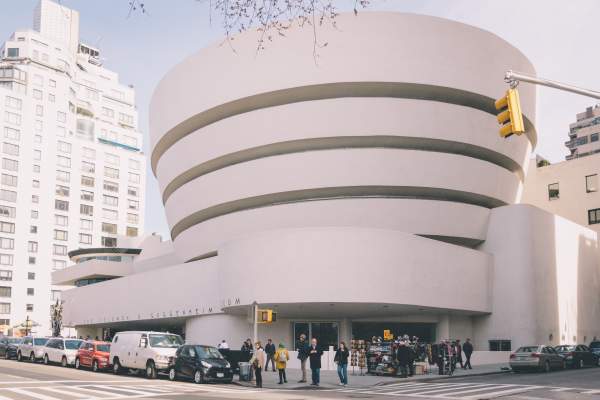 Photo: unsplash.com/eidsvold
5. One World Trade Center:
The main building of the rebuilt World Trade Center complex, this modern skyscraper stands as a symbol of resilience and hope. With its shimmering exterior and strategic placement, it's a modern beacon among the NYC skyline.

Photo: unsplash.com/ubay732

6. The Woolworth Building:
Cass Gilbert's neo-Gothic skyscraper was completed in 1913 and was then the tallest building in the world. With its ornate terracotta facade and beautiful lobby, it's a stunning representation of the early 20th-century architecture.

Photo: Commons.wikimedia.org/Norbert Nagel, Mörfelden-Walldorf, Germany
7. The New York Public Library, Stephen A. Schwarzman Building:
Located on Fifth Avenue, this Beaux-Arts structure, with its regal lion statues guarding its entrance, has served as an oasis of knowledge since 1911. The Rose Main Reading Room inside is particularly breathtaking.

Photo: unsplash.com/dingran
8. 56 Leonard Street:
Often referred to as the "Jenga Building," this modern Tribeca skyscraper, designed by Herzog & de Meuron, features staggered floor plates, making it look like a precarious stack of blocks.

Photo: unsplash.com/dyland75

9. The Empire State Building:
The Empire State Building is not just a building; it's a symbol. Dominating the skyline since its completion in 1931, this Art Deco masterpiece was the tallest building in the world for nearly 40 years. Designed by Shreve, Lamb & Harmon, its construction was an ambitious project during the Great Depression, meant to showcase America's indomitable spirit.

Photo: unsplash.com/vidarnm
10. Brooklyn Bridge:
Although not a building, no list about NYC's architectural beauty would be complete without mentioning the Brooklyn Bridge. Completed in 1883 and connecting Manhattan to Brooklyn, the bridge's Gothic towers and intricate cable designs are nothing short of awe-inspiring.

Photo: unsplash.com/luke_thedrifter