If you like long train trips, I have an amazing proposal and it is extremely economical! How would you feel about discovering the beauties of the United States on a $ 200 train ride from California to New York? Travel blogger Derek Low shared his tips for an extremely scenic train ride from coast to coast.
When one thinks of a trip, the mind immediately goes to a plane trip, a flight that lasts about 6 hours. However, if you are a romantic traveler and ready for new experiences, the opportunity to cross the continent by train is quite different from a plane trip and not just for obvious reasons. You will discover many beauties of nature, unique landscapes, but at the same time you will be able to meet new people while sharing the same space for many hours.
This is a 3,400 mile route from coast to coast, which takes 4 days if you do it without stopping. Purchasing direct tickets to California Zephyr and Lake Shore Limited is enough to get you from San Francisco to New York and is available from just $ 186.
However, Low encourages people to make intermediate stops on their journey to admire the famous landmarks that the United States has to offer and make the most of the trip, but by pointing out that they will need to purchase separate tickets for each part, which would increase the cost of the trip. In that case, you will have to buy the 15-day rail pass for $ 429, which includes 8 train rides.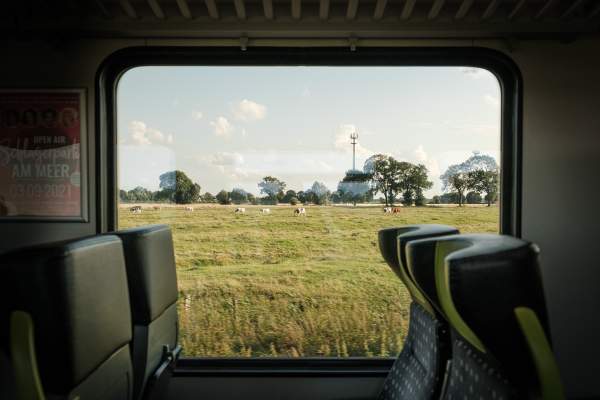 Photo: unsplash.com/alexanderbagno


In this unique train ride, you will have the opportunity to travel through 11 states and 4 time zones to eventually cross the entire continent of North America from coast to coast. You will also be able to see both the Pacific Ocean and the Atlantic Ocean without taking a flight, as Low pointed out.

Starting in San Francisco and ending in New York, Derek Low gives us a taste of his experience, which you can discover in more detail here https://dereklow.co/across-the-usa-by-train-for-just-213/