Bursting with history and adorning itself with architectural wonders, Venice has, for time immemorial, enchanted travelers far and wide. Yet, nestled in this web of watery alleys and majestic canals, lies a narrative that begs the question: At what cost does this allure come?
In an audacious move, Venice unveiled plans, back in 2022, to impose an intriguing 'tourist tax'. Envision this: a mosaic of eager wanderers, standing on the brink of the Floating City, procuring their pre-paid tickets, akin to obtaining a golden ticket to Willy Wonka's factory. Their aim? To waltz through the byzantine passages of this ancient realm during its bustling hours. But is it just about revelry? No, it's Venice's strategic play to stem the rising tide of human deluge.
Initially penciled for a mid-2022 debut, which was then nudged to the frosty beginnings of 2023, the plot faced hiccups. Ah, the specter of a global pandemic! The quagmire it spun was felt far and wide. Yet, with resilient spirit, Venice has heralded the arrival of this charging gambit, set for a Spring 2024 commencement, albeit cautiously, as a month-long trial.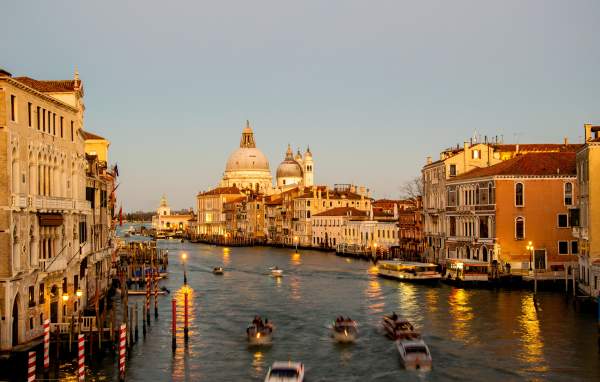 Photo: unsplash.com/dana_andreea

And who would this decree touch? Day-trippers heading to the 'old city', a jewel that encompasses the vast lagoon tapestry, must delve into their pockets. However, destinations like the 'minor islands' of Burano and Murano beckon without this toll. Ah, the city's beating heart, its locals, and the ebb and flow of daily commuters, stand immune. So do those ensconced in Venetian abodes for nights on end or those who can claim a Venetian residence. Yet, even these privileged souls must engage in a digital dance, registering their sojourn online.
Details, like raindrops, have trickled in. High season, a time when the city pulsates with life and chatter, will witness the levy. €5 (£4.30, $5.40) per soul, the cost stands. Not as a golden goose for the city coffers, but as a mechanism, self-sustaining, only to fuel the booking system.
Why this fiscal labyrinth? UNESCO's forewarning shadow looms large. Venice teeters on the precipice of being branded 'endangered', its illustrious sheen threatened by the swarm of footfalls. A delicate balance it is—between embracing global admirers and preserving an age-old legacy. While millions pen Venice on their dream lists, protective measures stand as silent guardians of its tomorrow.
But wait, Venice isn't alone on this trailblazing path. Amsterdam, armed with catchy ad campaigns, sends ripples of caution to boisterous tourists. Bali, with majestic mountains and roaring bikes, now weaves new tales of restrictions. Dive deep into the expanding directory of destinations drawing lines in their sands.