The United States has 50 states, each with its unique history, culture, and geography. From the soaring mountains of Colorado to the lush forests of Maine, there is something for everyone to appreciate.
Here is a brief overview of 10 of the most beautiful States in the USA.
California
California is known for the Golden Gate Bridge and its gorgeous coastline, and there are plenty of ways to enjoy it. Take a drive down the Pacific Coast Highway for breathtaking ocean views, go whale watching off the coast of Monterey Bay, or stroll along the boardwalk in Santa Monica.

Photo: unsplash.com/mvdheuvel
Alaska
In Alaska, take advantage of the opportunity to see the Northern Lights. These magical lights are best seen from September to April, and there are many great spots for viewing them, such as Denali National Park and Kodiak Island.

Photo: unsplash.com/xohumanox
Hawaii
Hawaii is renowned for its stunning tropical scenery, palm-fringed beaches, volcanic mountains, and lush rainforests. Snorkel in the crystal-clear waters of the Hanauma Bay Nature Preserve, hike to the top of the Diamond Head crater for sweeping ocean views or visit a dormant volcano on the Big Island.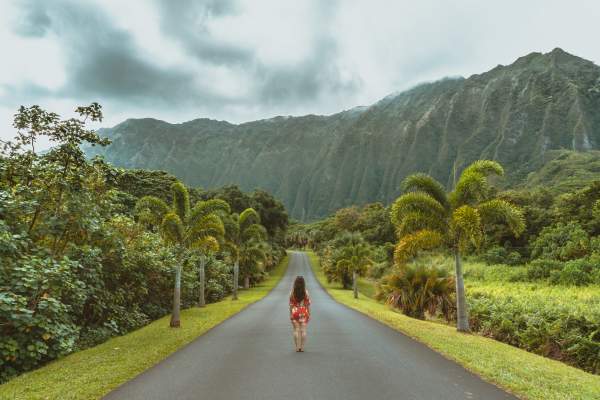 Photo:
unsplash.com/wild_away
Arizona
Home to some of the most stunning desert scenery in the country. Visit Saguaro National Park to see towering cacti and other desert plants, and don't miss a chance to go hiking or camping in the majestic Grand Canyon.

Photo: unsplash.com/gabrielrana

Florida
Florida has it all, whether you're looking for urban excitement or tropical beaches. Visit bustling Miami to experience world-class shopping and dining, take a trip in a glass-bottom boat to explore the coral reefs of the Florida Keys, or stroll along the sandy beaches of Daytona.

Photo: unsplash.com/gnolatinbird

Alabama
Alabama is home to a diverse range of landscapes, from the Appalachian Mountains (the oldest mountain chain in North America) in the north to the Gulf Coast beaches and wetlands in the south. Be sure to visit the Bon Secour National Wildlife Refuge, home to hundreds of migratory birds, or explore Talladega National Forest for hiking, camping, and wildlife watching.

Photo: unsplash.com/jeremybishop
Colorado
Known for its stunning mountainous scenery, including the Rocky Mountains and Pikes Peak. You can go skiing in winter or hiking in summer and enjoy the vibrant city of Denver and other charming mountain towns.

Photo: unsplash.com/arivera2015

Arkansas
Arkansas is a nature lover's paradise with its rolling hills, streams, lakes, and forested areas. Visitors can go canoeing or kayaking on the Buffalo National River or hiking, biking, and horseback riding in the Ozark Mountains.

Photo: unsplash.com/crichmond


Maine
Maine is a top destination for those who love the outdoors. In addition to forests and lakes, Maine is home to Acadia National Park, which features stunning granite peaks and an extensive network of hiking trails. Whether you want to go kayaking, whale watching, or stargazing, Maine has something for everyone.

Photo: unsplash.com/lukephotography


New York State
New York State is a cultural hub with plenty of exciting cities, including the iconic New York City. But there are many other great attractions in New York State, from the stunning Niagara Falls to the historic Saratoga Springs. Be sure to visit one of New York's many wineries to taste world-famous local wines.
Photo:
unsplash.com/islandgroupli