Italy has many beautiful places to visit such as the Amalfi Coast, a place that welcomes tourists from all over the world. A lovely coastline, picturesque hamlets, photogenic small towns perched on the cliff, endless paths and amazing views of the sea and the rocks with so many colorful houses popping up here and there.
Photo : unsplash.com/sandercrombach
Here are 8 interesting facts about this breathtaking part of Italy:
1. The Amalfi Coast was designated a World Heritage Site in 1997.
2. The road to get to the Amalfi Coast towns is around 750 years old and it took 150 years to build to Sorrento down from Solerno.
3. The only land route to the Amalfi Coast is the 40 kilometres long Strada Statale 163 which runs along the coastline from the town of Vietri sul Mare in the east to Positano in the west.
4. The Amalfi Coast featured recently in the film Wonder Woman as the fictional island of Themyscira, the birthplace of Wonder Woman.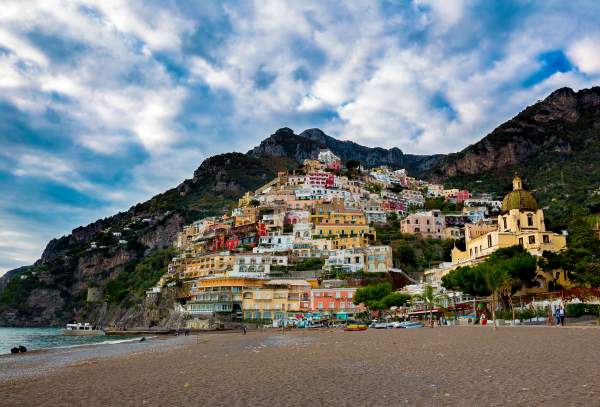 Photo : unsplash.com/khachiksimonian

5. The annual feast days for Amalfi's patron saint, Sant'Andrea, are taking place from June 27 to November 30.
6. Amalfi is widely known for the local hand-crafted thick paper that produced since the Middle Ages, the Bambagina.
7. The huge, aromatic lemons that grow in Amalfi Coast leads to a well-known local product, Limoncello liqueur, you have to taste!
8. Even though many people consider Sorrento as a part of the Amalfi Coast, it actually belongs to the Gulf of Naples.