Are you looking for a sweet, little romantic getaway to some place serene and far from the bustling crowd? There are several small, beautiful towns across Europe that can offer you ample respite from the day hustle & bustle of life while allowing you to indulge in deep romanticism.
There is no shortage of romantic destinations when you are visiting Europe. Therefore, pack your bags with your partner and head out to some of the most beautiful, romantic towns in Europe. Here are some:
• Giethoorn, the Netherlands:
The village of Geithoorn is situated in Northern Holland. It also goes by the name as "the Venice of the North." You can come across several serene canals amplifying the overall natural beauty of the place. The entire small town is blissfully quiet. Therefore, if you happen to be from some big city, there cannot be anything more romantic than this serenity.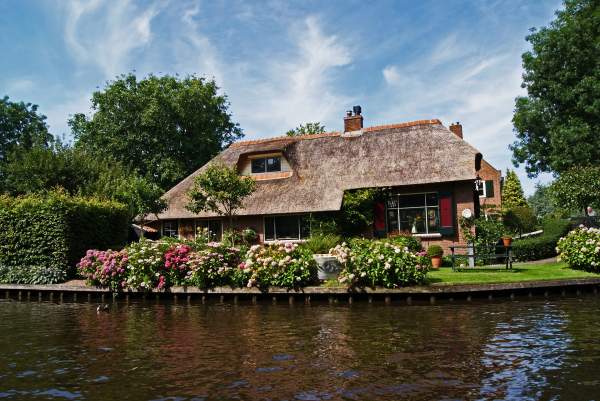 Photo: pixabay.com/Michel_van_der_Vegt
• Hallstatt, Austria:
There is something unique about Hallstatt that pull you –including its glassy lake as mist rolls down the majestic Dachstein Mountains towering above. It is a UNESCO-recognized World Heritage Site and features beautiful churches, lovely small-town markets, and an abundance of options for the most romantic candlelight dinners at the famous restaurants & cafes.
Photo: pixabay.com/Vined

• Taormina, Italy:
It is a beautiful cliff-top town in Italy situated on the island of Sicily. The town offers bespoke views of the majestic Ionian Sea and Mount Etna to deliver a great romantic feel throughout. The town features ancient ruins along with café-lined streets for keeping you occupied.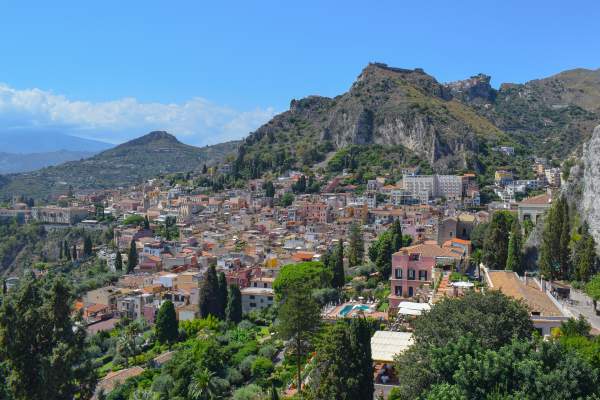 Photo: pixabay.com/Ben_Kerckx

• Soglio, Switzerland:
Soglio is referred to as the gateway to paradise. The town is situated high up in the Bregaglia Valley along the Italian border. Here, you can come across cobbled streets for breathing in the mountain air and smelling the roses in the historic garden of Palazzo Salis.
Photo: pixabay.com/peacepeaceofmind

• Bled, Slovenia:
It is a quaint, fairytale-like village situated on the dazzling Lake Bled in Slovenia. The village is known for its classic 12th-century castle that is entirely swoon-worthy. The castle has been set higher on a cliff that overlooks the majestic lake. There are several charming, candlelit restaurants across the entire village.
Photo: pixabay.com/12019

• Aveiro, Portugal:
The beautiful town is known for its candy-colored houses and the mesmerizing Art Nouveau architecture, boat-filled canals, and verdant gardens. Aveirois a magnificent seaside town in Europe that is easy to fall in love. You can take a ride on the glorious moliceiro boat while going on a picnic under the majestic palms of the Jardim do Rossio's waterfront. Moreover, with Atlantic at your doorstep, you will look forward to sweeping golden beaches located just a few minutes away by boat or bus.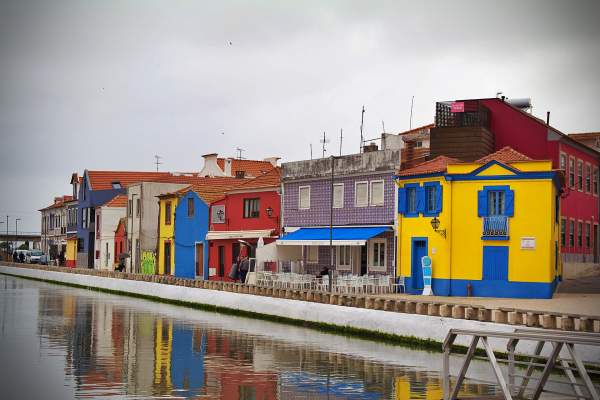 Photo: pixabay.com/Jonny_Joka
Europe is the perfect romantic destination in the world. Plan a short trip to some of the smallest, cutest villages & towns located all across Europe.