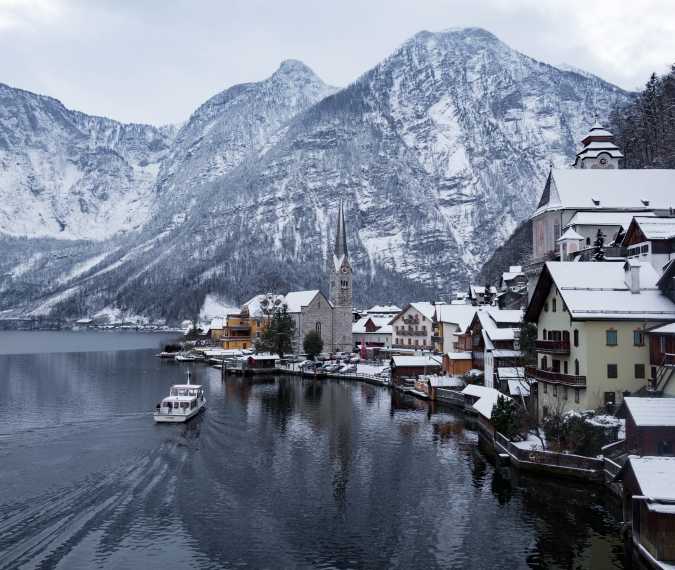 Europe is a great continent to explore all year round, but there's something special about visiting during winter. From festive Christmas markets to snow-capped mountains, there's no shortage of things to see and do. Not sure where to start? Here are 10 of the best winter destinations in Europe.
Bergen, Norway
Nestled between seven mountains, this picturesque city is a true winter wonderland. You can explore the charming cobblestone streets lined with colorful houses or take a cable car ride to the top of Mt. Floyen for stunning views of the city below. No trip to Bergen would be complete without witnessing the magnificent Northern Lights.

Photo: unsplash.com/ydwu

Nuremberg, Germany
Known for its Christkindlesmarkt, or Christmas market, which is one of the oldest and largest in the country. If you're a fan of gingerbread, you'll want to stop by Nuremberg as it's the home of Lebkuchen—a type of traditional gingerbread biscuit. Other popular attractions include the Imperial Castle and St. Sebaldus Church.

Photo: unsplash.com/thomsonwinkler
Salzburg, Austria
Best known as the birthplace of Mozart and the setting for the film "The Sound of Music". While Salzburg is lovely all year round, it truly comes alive during the winter months when the Christmas markets open up. Make sure to try some of the traditional foods like potato rosti, dumplings, and strudel while you're there.

Photo: unsplash.com/maha4597

Strasbourg, France
Strasbourg is known for its beautiful half-timbered houses, quaint canals and Gothic cathedral. During the Christmas season, the city comes alive with festive cheer. Merchants sell traditional gingerbread and handcrafted toys in the market square, and the scent of roasting chestnuts fills the air. With its charming atmosphere and festive spirit, Strasbourg is the perfect place to celebrate a winter wonderland vacation.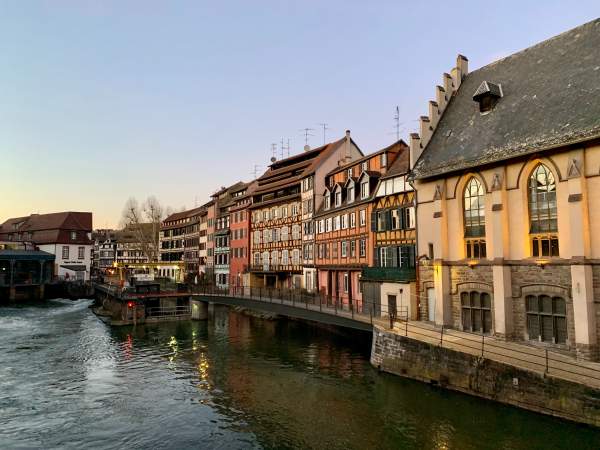 Photo: unsplash.com/levoni9

Reykjavik, Iceland
During the winter, you can enjoy Northern Lights tours, whale-watching cruises, snowmobiling excursions, and much more. And remember to add a visit to one of Reykjavik's world-famous hot springs to your list.

Photo: unsplash.com/anniespratt
Hallstatt, Austria
It's picturesque setting on Lake Hallstatt makes it a popular spot for locals and tourists. The town is even more enchanting in the winter, as it is blanketed in snow. Hallstatt has a variety of winter activities, including the famous Ice Palace, which is made entirely of ice and snow. You can also go skiing or snowboarding in the nearby mountains.

Photo: unsplash.com/aberkecz
Prague, Czech Republic
Winter in Prague is a fairy tale that comes to life with its dramatic castle views and imposing Gothic churches, Charles Bridge, and Old Town Square. And even though the average temperature in December is a chilly 30 degrees Fahrenheit, there are plenty of ways to stay warm. Cozy up with a mug of mulled wine at one of the city's famous Christmas markets.

Photo: unsplash.com/kennymax
Copenhagen, Denmark
This charming Danish capital is known for its canals, fairy-tale architecture, and cozy cafes. And during the winter months, the city comes alive with festive decorations and outdoor ice-skating rinks. Tivoli Gardens is an iconic Copenhagen landmark and one of the oldest amusement parks in the world. The park comes alive in December with Christmas lights and decorations.

Photo: unsplash.com/godfrey15

Tallinn, Estonia
There's something magical about Tallinn in the winter. Medieval Christmas markets are a highlight, and you can also go ice skating, visit Santa Claus Village, or take a husky sledge ride. If you're looking for a more active holiday, there are plenty of hills for sledging and cross-country skiing.

Photo: unsplash.com/jaanus
Budapest, Hungary
The city is situated on the banks of the Danube River, and it is known for its thermal baths, which are ideal for relaxing after a long day of sightseeing. The winter months are also the perfect time to try some of Hungary's traditional dishes, like goulash and Dobos cake.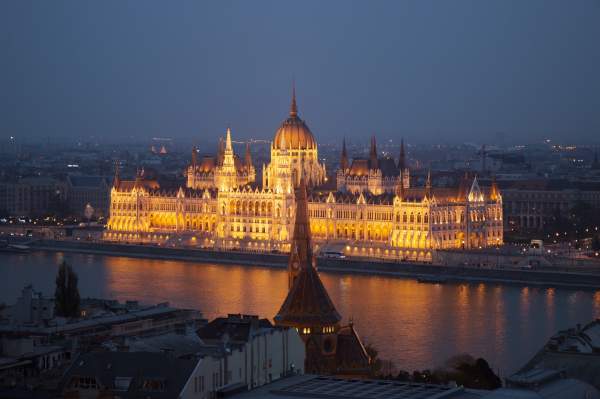 Photo: unsplash.com/vbulant