Europe, one of the coldest continents of all, is the world's second smallest continent but there are many variations between the cultures and tradition of living. Europe is well known for its cultural heritage, infrastructure which makes visiting Europe a must. No matter what, history and architecture goes hand in hand.
Europe offers travelers various places to visit, multi languages, different cultures, interesting history, infrastructure and cuisine.
Here Are The Top 10 Places Which You Should Definitely Visit in Europe:
1. Rome
Rome is the best place to go for its known culture, popular cities, cuisine, history, fashion sense art work, and beautiful museums. As soon as you enter Rome, you will find its ancient history and culture everywhere.
Photo: unsplash.com/mike_swigunski
2. London
London is a cultural and historical destination; the city is famous for its Scottish landscapes, British royal family, the Beatles, and a number of castles and forts.
Photo: unsplash.com/davidmarcu

3. Spain
Spain is famous for its culture and traditions. Beautiful cities like Malaga, Granada, Barcelona, and San Sebastian serve this country with great charm.
Photo: unsplash.com/florianwehde

4. Paris
Paris is world's best place to visit with no surprise. Iconic attractions like Louvre, Eiffel Tower make this place worth visiting. Also, it is surrounded with world's most impressive palaces all around.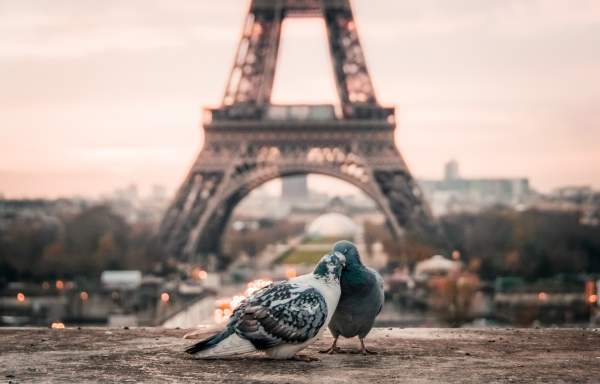 Photo: unsplash.com/fabrizioverrecchia
5. Santorini
Santorini is beauty with an endless variety of landscapes. It is the birthplace of democracy. Moreover, it is renowned for stunning sunsets and romantic views.
Photo: unsplash.com/henrylim

6. Germany
Germany is the home to many travel destinations like Berlin, Hamburg, Munich, Nuremberg etc…Its deep forests, fairy-tale castles, and picture-perfect towns are something that you shouldn't miss.
Photo: unsplash.com/romankraft

7. Slovenia
Solvenia proves to be the most romantic and charming place to visit with its emerald waters, islet, mountains, sky resorts and beautiful lakes.
Photo: unsplash.com/josephgilbey

8. Amsterdam
Being a small city, Amsterdam is mostly known for its cultural heritage. You should not miss to visit this gorgeous city. It is a place you will definitely want to live in forever.
Photo: unsplash.com/adrienolichon

9. Switzerland
If you are a mountain enthusiast, Switzerland is the dream destination for you. Travelers come here for jaw-dropping sceneries.
Photo: unsplash.com/sf_mediach

10. Edinburgh
Edinburgh is a mix of castles, history, stunning scenery, and modern Scottish life. Without any question, it's a must visit place in UK.
Photo: unsplash.com/tufo


But here is the fun fact: Travel always makes you healthier, it helps release stress, enhances your creativity and most importantly helps you re-discover yourself. Europe is the world's most visited continent and you should visit these places in Europe at least once before you die.