The Internet is full of articles that talk about how Italians eat and drink, but paint Italy as a place anchored in who knows what habits derived from an antediluvian past.
You know Laura Ingalls short stories "Little House on the Prairie"? Here, Italy is painted in the same way, but the real Italy is different.
you read a lot of nonsense about Italy when and the food that are taken seriously only by those who have never really lived in Italy. Anyone who knows this country laughs, because he knows they are very far from reality.
But what is Italy really like when it eats?
In this article we explain it to you in detail.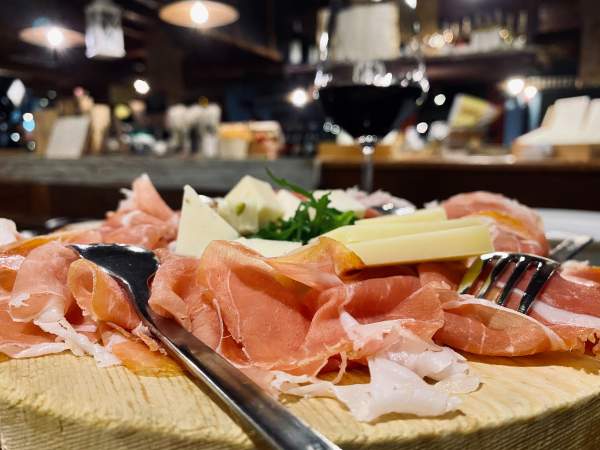 Photo: unsplash.com/bardaxx
Italians have breakfast

Let's dispel this myth: Italians eat breakfast at home if they can because they are a nation of savers. What do they eat? It depends on your tastes! They drink a cup of milk, coffee or tea together with a croissant, cereal or a dessert prepared by them. There are also those who eat a savory breakfast, but not many.

But if they go to the bar, forget Starbucks. Italians don't like those concoctions, so forget them and get ready for more traditional flavors: espresso, hot (or cold) macchiato, cappuccino... you'll find everything, but not Starkucks-style concoctions.

Snacks

Italians have realized that a mid-morning or mid-afternoon snack helps them not arrive too hungry for lunch or dinner, so they've learned to make them. What do they eat? Fruit, brioches or savory snacks. It depends on your tastes, the important thing is to munch on something. Both at home and at work.

Lunch

Lunch is very similar to breakfast: if a person can, he eats lunch at home. What do you prefer for lunch? To vary! Let's forget the story that Italians eat pasta or pizza for breakfast, lunch and dinner. Italians love variety, so one day they eat pasta, another day rice, another day steak or fish. What matters is not leaving the table too full or still hungry.

If they cannot eat at home, then they can choose between company canteens, restaurants, fast food outlets or they can bring their own lunch. It depends. There is no fixed rule.

Dinner

Dinner is the meal that everyone makes at home.

What are we eating? Depends on the day. A first course such as minestrone or pasta in broth, a second course with vegetables and a dessert (but the latter is not fixed), but there is a rule that many families follow: cook on the weekend, freeze and then consume during the week.




Photo:

unsplash.com/anniespratt




This is how you eat in Italy. But... did you think that was the end of it? But no, there are other rules about food. Here they are.




Not all Italians have a vegetable garden, so they are careful what they buy. If they can, they go to the farmers or look for the weekly farmers' markets, if not, they pay attention to the product labels.
Eating out? Yup! Italians like to eat out. Which restaurants do they choose? From the ethnic restaurant to the one that does typical cuisine. The important thing is to eat right and pay right.
The important thing is that it's vegetables, seasonality doesn't count. Italians like to eat vegetables and now they no longer look at the seasonality of products. The important thing is that it is fruit or vegetables from controlled origins. If Italian, better.
Oil and fats. Italians are health conscious, so they try to consume little fat because they know it's not good for them. The types of cooking also vary, choosing cooking techniques such as steaming or grilling that do not require seasonings.
I cook! Italians have learned that cooking at home is better than buying ready-made food, going to a restaurant every night or ordering food at home. They cook a little bit of everything from breakfast cake to pizza depending on your cooking skills.
Alcoholic drinks are not a requirement. And where did you read that all Italians drink wine and spirits? It is absolutely not true... on the contrary: they drink little and on certain occasions. It's easier to find a jar of Nutella in an Italian home than a bottle of wine.
Photo:
unsplash.com/cbuchler