Europe is a continent full of picturesque villages, each with its own unique charm. From the thatched cottages of England to the hilltop towns of Italy, there's no shortage of eye-catching places to explore. To help you narrow down your options, we've compiled a list of the top 10 most beautiful villages in Europe.
Guimarães, Portugal
Nestled in the hills of northwestern Portugal, Guimarães is a medieval town with a fairytale atmosphere. Its cobbled streets and well-preserved castles are straight out of a storybook, making it the perfect place to escape from the hustle and bustle of everyday life. During your stay, visit the Guimarães Castle, the Palace of the Dukes of Braganza, and the Santa Casa da Misericórdia.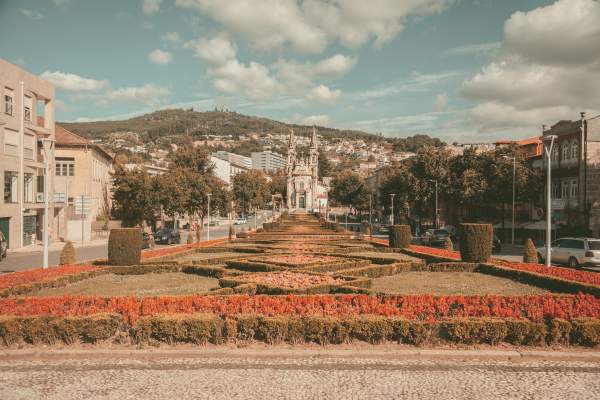 Photo: unsplash.com/thisiscastro

Bibury, England
Located in the Cotswolds region of England, Bibury is often referred to as "one of the prettiest villages in England." This picturesque settlement is home to several stone cottages with thatched roofs and the 17th-century Arlington Row houses.

Photo: unsplash.com/ivybarn
Telč, Czech Republic
Telč is a small town located in southern Moravia in the Czech Republic. Its historic center comprises two large squares connected by narrow streets and alleys. Highlights include the Renaissance chateau, which overlooks one of the squares, and St. James Church, which towers over the other square.

Photo: unsplash.com/yngprmtv

Albarracín, Spain
Albarracín is an exquisitely preserved medieval town. Its defensive walls and turrets offer breathtaking views of the surrounding countryside and the Albarracín Castle, while its winding streets and quaint stone houses create a charming and magical atmosphere.

Photo: unsplash.com/afs_snapshots
Cochem, Germany
Set along the Mosel River in Germany's Rhineland-Palatinate region, Cochem is a must-see. This picturesque town is home to half-timbered houses, steep cobbled streets, and the ReichsburgCochem Castle.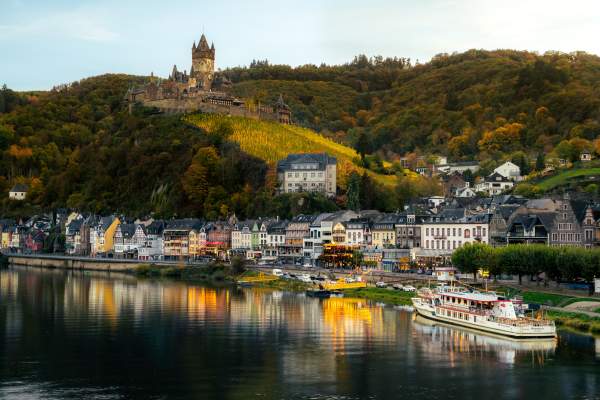 Photo: unsplash.com/picture_scape
Lauterbrunnen, Switzerland
Situated in the Bernese Oberland region of Switzerland, encompasses a portion of the Swiss Alps. At the base of three towering waterfall, Staubbach Falls, Trümmelbach Falls, and Lauterbrunnen Valley Waterfalls hence its nickname "The Valley Of 72 Waterfalls."
Photo:
unsplash.com/rocoweb
Giethoorn Netherlands
Giethoorn is a charming little village often referred to as "The Venice of the Netherlands." This car-free village is home to picturesque canals, cobbled streets, historic farmhouses, thatched cottages, and the Giethoorn Museum.

Photo: unsplash.com/tamara_tmr

Cobh, Ireland
Cobh is a quaint fishing village located in southeastern Ireland. Its harbor is lined with brightly colored houses. Recognized as a UNESCO World Heritage Site, Cobh is also home to several historic landmarks, including Spike Island and St. Colman's Cathedral.

Photo: unsplash.com/jaypix_01

Kotor, Montenegro
Kotor is a port town in Montenegro. Kotor is a UNESCO World Heritage site thanks to its well-preserved medieval walls (the city walls date back to the 9th century), Venetian-style architecture, and stunning natural surroundings.

Photo: unsplash.com/bormot

Dinant, Belgium
Situated on the banks of the Meuse River in Belgium's Namur province, Dinant is a beautiful medieval town known for its dramatic landscapes, hilltop castles, and quaint cafes. Take advantage of visiting the Notre-Dame d'Aye Abbey during your stay.

Photo: unsplash.com/alexrvasey