Switzerland stands out for its natural landscapes of incomparable beauty. The Alps and its snowy landscapes, blue-green lakes, picturesque mountain villages and dense forests. It is the perfect destination for those travelers who want a holiday dedicated to nature and outdoor activities.
The country has just welcomed a new 300 km hiking trail that combines passing through cities, lakes and mountains, showcasing the country's landscapes to hikers, experienced and non-experienced. It is called Via Berna and is located in the canton of Bern, where it starts from Bellelay and ends at Sustenpass.

Photo: unsplash.com/aminoacid

This hiking route is divided into twenty sections, with an average length of about 15 kilometers, and will show you many of the reasons why you should visit Switzerland at least once in your life. Crossing this unique Swiss route, you will be able to admire wetlands, wild valleys, gorges, alpine meadows, medieval cities such as the capital Bern, lakes and the unforgettable view of the Eiger, Mönch and Jungfrau mountains. It is definitely a route that you will never forget! And if you're worried about being able to cross it if you don't have the necessary experience, don't worry because it has sections for every hiker - easy, moderate or difficult - to choose from.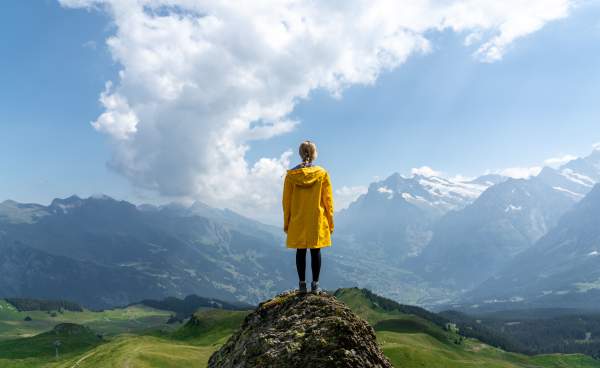 Photo: unsplash.com/wesnext

All the above features of the route led to the Via Berna being named the top quality trail in Europe. It also meets strict requirements to receive this distinction, including the length of the route and the number of its stages, the calm and attractive landscapes it crosses, as few busy roads as possible and the number of rest areas for hikers.

We highlight at least two points of the hiking route that will surely enchant you and are worth crossing: By choosing Via Berna you will be able to reach the top of Mont-Sujet in the Jura and there you will enjoy the fantastic view - a colorful scene with wooded pastures, green forests and vivid flowers. You'll also see the enchanting Alpine lakeside town of Thun, with its impressive Schloss Castle and characteristic towers dating back to the 12th century.

Photo: unsplash.com/laemmlimichael