The world's longest commercial flight made its debut in October 2018 operated by Singapore Airlines. Τraveling from Singapore to New York without stops lasted 18 hours and 45 minutes.
Although the plane is the safest means of transport and the chances of an accident are low, there are many who are afraid to travel with it and even longer to stay on a flight for many hours until landing at their final destination.
Photo : unsplash.com/randomlies

However, traveling by plane is one of the most convenient and fast long-distance trips you are going to make when it comes to a destination on the other side of the earth from where you are. In such cases, you want to avoid any delays due to multiple stops at various airports around the world and arrive by direct flight.
Below you will find which are the 6 biggest flights in the world. If you are one of those who cannot stand the plane for many hours, surely these flights are not for you !
Photo : unsplash.com/randomlies
6. United: Houston – Sydney
Distance: 8,596 miles
Flight time: 17 hours & 30 minutes
Aircraft: Boeing 787-9
Photo : unsplash.com/maswdl95

5. Singapore Airlines: Singapore – Los Angeles
Distance: 8,770 miles
Flight time: 17 hours & 50 minutes
Aircraft: Airbus A350-900/A350-900ULR
Photo : unsplash.com/gohrhyyan

4. Emirates: Dubai – Auckland
Distance: 8,824
Flight time: 17 hours & 10 minutes
Aircraft: Airbus A380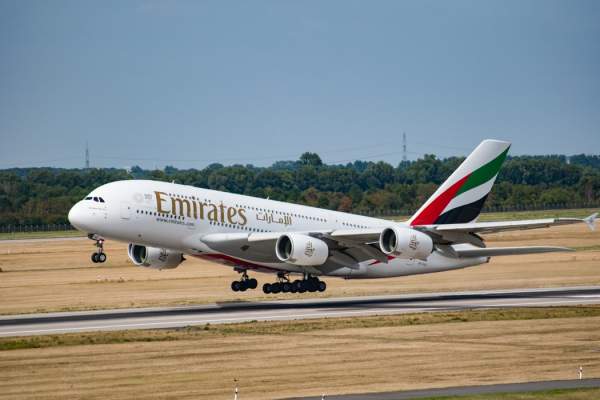 Photo : unsplash.com/tim_denn

3. Qantas: Perth – London
Distance: 9,009 miles
Flight time: 17 hours & 25 minutes
Aircraft: Boeing 787-9
Photo : unsplash.com/johnkappa

2. Qatar Airways: Auckland – Doha
Distance: 9,032 miles
Flight time: 17 hours & 50 minutes
Aircraft: Boeing 777-200LR
Photo : unsplash.com/leoncooper

1. Singapore Airlines: Singapore – Newark
Distance: 9,534 miles
Flight time: 18 hours & 30 minutes
Aircraft: Airbus A350-900ULR
Photo : unsplash.com/tim_denn