It is part of World's Space and it's a real life experience!
Space lovers, get ready for a unique experience as you can now eat in space, 220 miles above the Earth. The truth is that you will not really fly above the earth, but this new immersive tasting experience at Disney World Epcot is the next best thing from a space trip.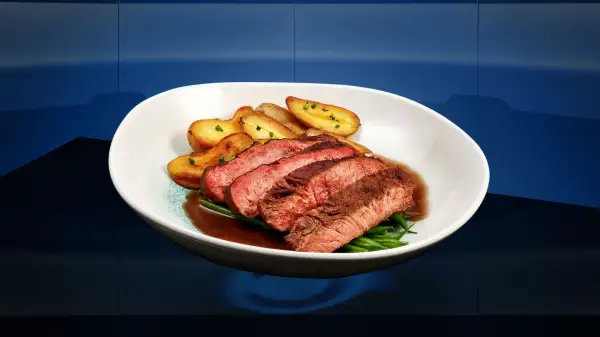 Photo: disneyworld.co.uk

The Space 220 Restaurant is located in EPCOT park in Walt Disney World, right next to the Mission: SPACE attraction and pavilion. It welcomed its first visitors in late September, opening its doors to the public shortly before the 50th anniversary of Walt Disney World.

Space 220 is designed to offer guests the experience of dining in space without leaving Earth. But this is not an experience that is simply limited to food. The feeling of space travel will begin as soon as guests check in to the Space 220 Departure Lounge at Future World. You will then be boarded into one of two "space elevators" to the Centauri Space Station. A viewport in the elevators will show Epcot shrinking away, creating the illusion that you've traveled 220 miles above Earth. And finally, once you are headed to the themed dining area, you will be greeted by panoramic views of Earth and other activities happening outside the space station. To make the experience as believable as possible, there will be astronauts floating in space, visible through the windows.

Photo: disneyworld.co.uk

Space 220 is an exclusive dining experience with a prix-fixe menu for lunch (two dishes) and dinner (three dishes), priced at $55 and $79 respectively. All of the appetizers are the same on both the Lunch and Dinner menus, but the two entree menus are quite different with most items exclusive to one menu and not available on the other. Also, the three-course dinner is accompanied by "Supernova Sweets" for dessert, such as lemon mousse, pudding cake with caramel and chocolate cheesecake. Plus, there are fun, themed cocktails to try.