LeMarche, Italy is a region located on the east coast of the country that is known for its rolling hills, picturesque countryside, and charming villages. And if you've ever dreamed of escaping to Italy and experiencing the laid-back, slow-paced lifestyle of a small Italian town, you're in luck. Because for just $2,000 per night, you can rent an entire 98-bedroom Italian village in LeMarche.
The village, which is located in the heart of LeMarche, is a stunning collection of traditional stone houses and buildings that have been carefully restored and renovated to provide all of the modern comforts of home. The property is surrounded by lush, green gardens, olive groves, and vineyards, and offers breathtaking views of the surrounding countryside.

Photo: groupaccommodation.com
Inside the village, you'll find a wide range of accommodations to choose from, including cozy guest rooms, spacious apartments, and even a grand villa. Each unit is individually decorated, with unique features like antique furnishings, exposed stone walls, and fireplace. You'll also have access to a range of amenities, including a swimming pool, fitness center, and spa.
But what really sets this village apart is the sense of community it offers. With a total of 98 bedrooms, the village can accommodate a large group of friends or family, making it the perfect place to host a reunion or special event. You can spend your days exploring the local area, with its charming medieval towns and villages, or simply relax and enjoy the laid-back pace of life in the countryside.

Photo: groupaccommodation.com
In addition to the luxurious accommodations and amenities, the village also offers a variety of activities and experiences to keep you entertained during your stay. You can participate in cooking classes and learn how to make traditional Italian dishes, or take a wine-tasting tour of the local vineyards. The village also offers guided tours of the surrounding area, including visits to nearby medieval towns and villages, as well as nature walks and hikes through the stunning countryside.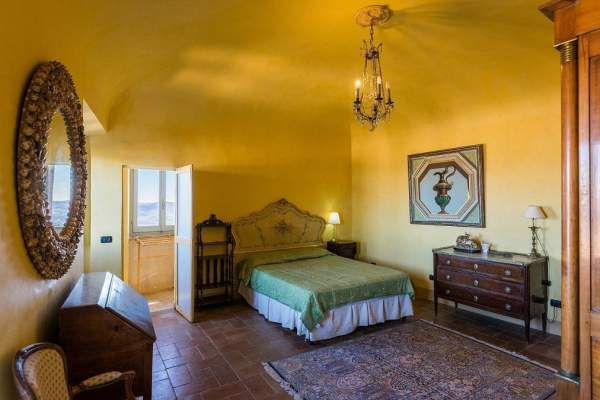 Photo: groupaccommodation.com
If you're feeling adventurous, you can also try your hand at a range of outdoor activities, such as horseback riding, cycling, and golf. And when it comes to dining, you'll be spoiled for choice with a variety of local restaurants and trattorias serving delicious, authentic Italian cuisine.
If you're looking for the ultimate Italian escape, this 98-bedroom village in LeMarche is the perfect choice. With its stunning location, comfortable accommodations, and endless amenities, you'll feel like you're living in a fairy tale. So why wait? Pack your bags and get ready to experience the magic of Italy in a whole new way.
More: www.groupaccommodation.com
Facebook : groupaccommodation

Photo: groupaccommodation.com